一、The working principle of the water shooting game machine is to launch water balloons
at the target through the shooting gun, and the water balloons hit the target during the flight,
causing the target's induction, thus recording the score. The target usually communicates with the
main body of the game console in a wireless way such as infrared or radar to ensure the accuracy of the score.
At the same time, the main body of the game console has a built-in controller and a display,
which can display the score and game status of the game player in real time.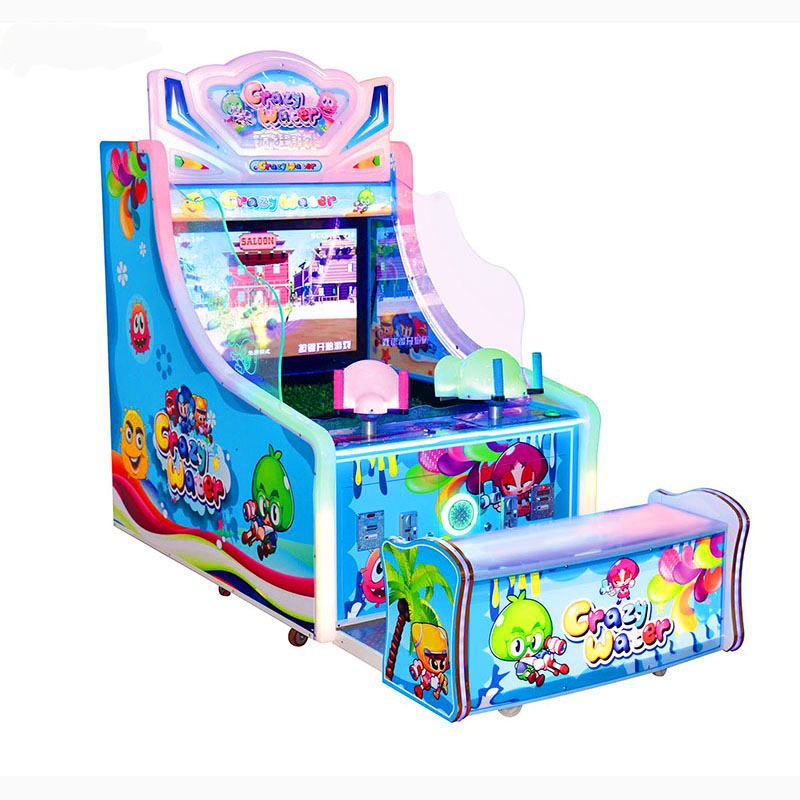 二、Water shooting game machine has the following advantages:
1. The game is simple and easy to use, suitable for all kinds of people.
2. It can be used in both indoor and outdoor environments to improve the applicability of the equipment.
3. The game is fun and attracts a large number of gamers.