Now In EXPO! ON NOV. 15–18, 2022, Guangzhou Ifun Park is showing in 2022 IAAPA EXPO

ADD:ORANGE COUNTY CONVENTION CENTER ORLANDO, FL, US
Welcome to visit our booth at 217! Very good quality and high level Multi Pucks Rebo Hockey is waiting for your there!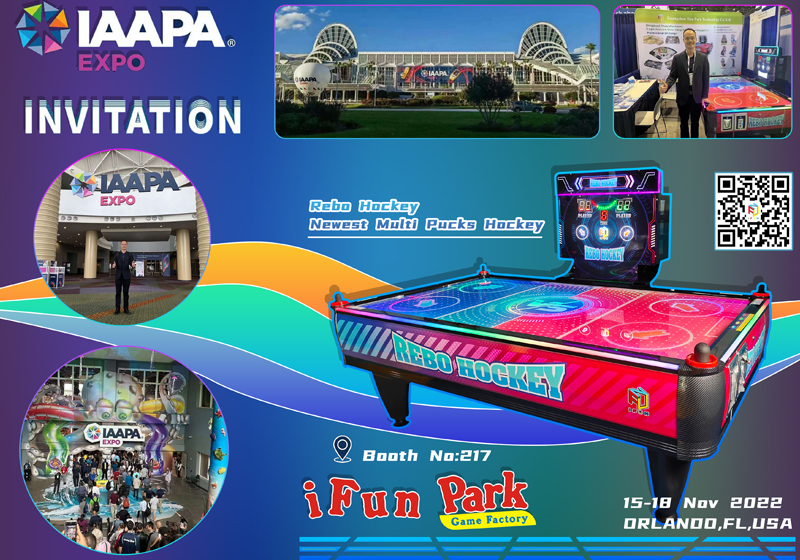 What is IAAPA?
IAAPA EXPO COMBINES NEW PRODUCTS, CUTTING-EDGE SERVICES, POWERFUL EDUCATION SESSIONS WITH INDUSTRY EXPERTS, AND IMPACTFUL NETWORKING OPPORTUNITIES IN ONE, EXCITING EVENT.
IAAPA Expo is the one-stop destination for leisure and attractions industry professionals, including operators, suppliers, investors, and developers from:
● Amusement and Theme Parks
● Integrated Hotels and Resorts
● Water Parks
● Attractions
● Family Entertainment Centers
● Historic/Cultural/Tourist Attractions
● Museums and Science Centers
● Zoos and Aquariums and more!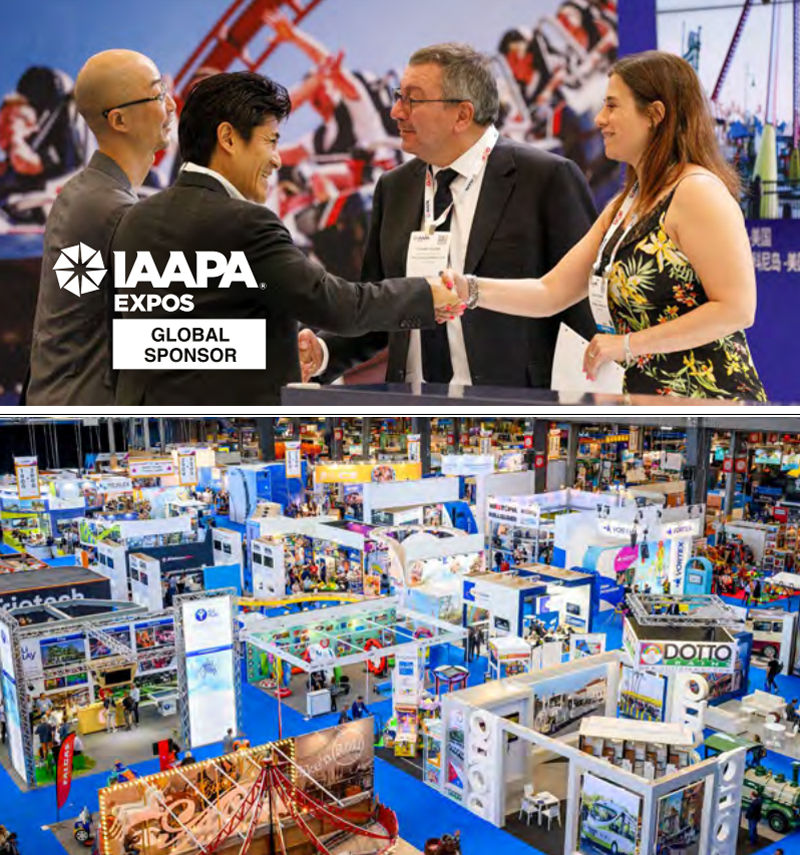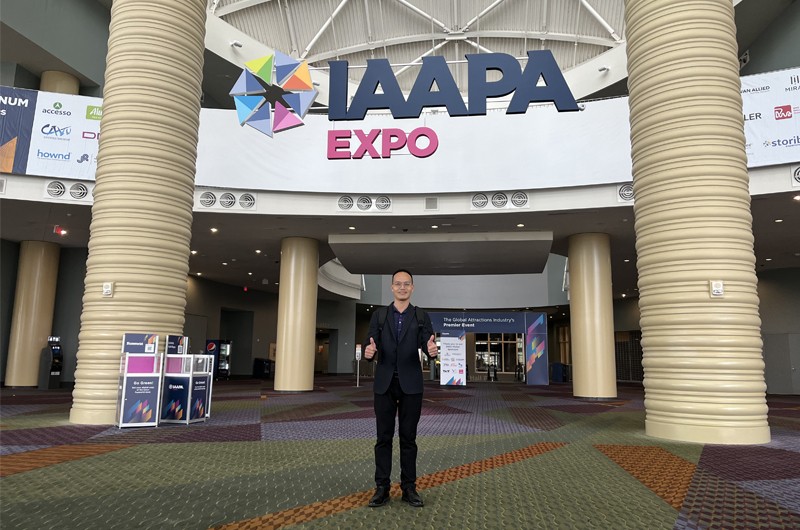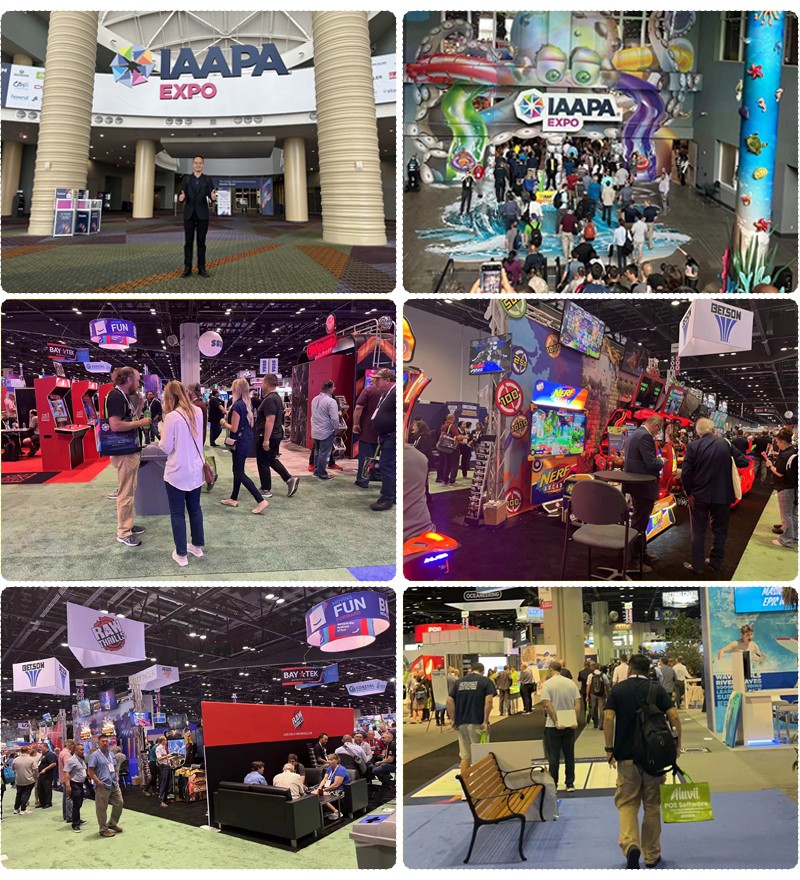 What IFUN show in 2022 IAAPA EXPO?
This time, IFUN take the world top and newest RRBO HOCKRY to the SHOW, Rebo hockey is a multi pucks and automatically release pucks air hockey table, the surface is 100% smooth, and the table wind is very strong, what's more, when the pucks touch the dege, it will have "Ding-Ding" sound effect.
The Rebo hovkey is very suitable for:
● Game Center/Zone
● Amusement Park
● Shopping Mall
● FEC
● GYM
● Hotel
● Bar
● Resort
etc
How to Play REBO Hockey?
①Insert coins, Pucks come out automatically;
②Use handle to hit the ball into the goal to get score;
③The puck differs in numbers&colors in different stage, the first who hits the high-score puck can win more points;
④The highest scorer wins the game and tickets!;
⑤Return the handles to their seats;
⑥Total 6 different game mode for option, in each game mode, the balls come
out in different rule;
⑦Players can also get paper tickets based on the scores they get, the paper tickets is as reward.
During the show, our Rebo Hockey is very popular among customers, only the second day, there are already many customers want to get the Exclusive Agent Right of our Rebo Hockey.
We are highly welcome customers to talk with us about the Exclusive Agent Right !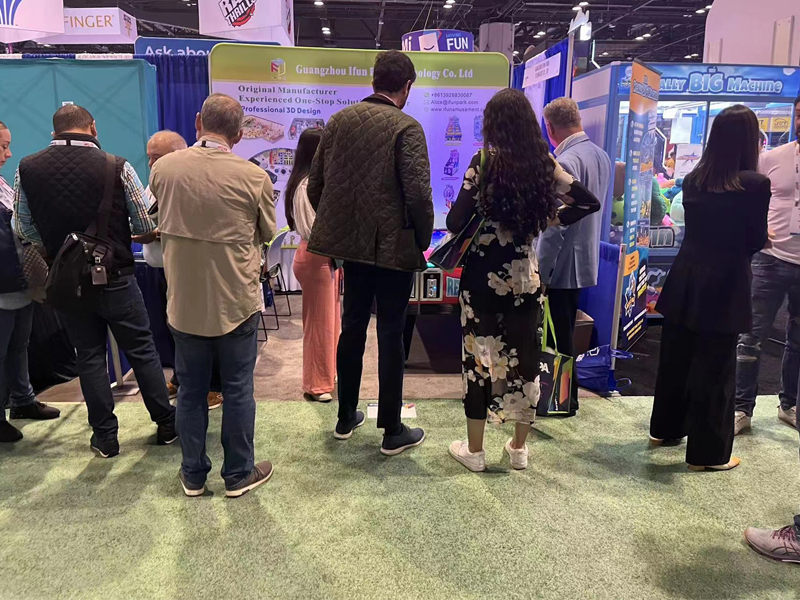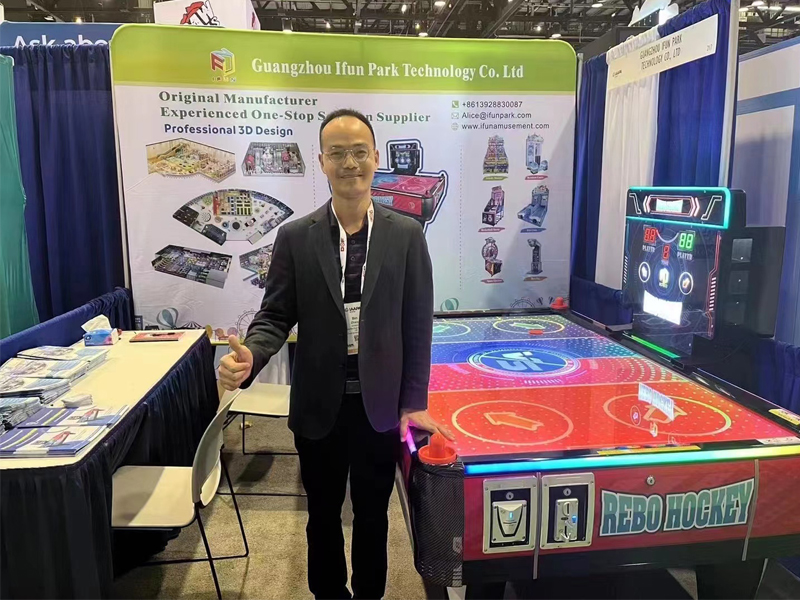 If you are at Orlando IAAPA show now, welcome to visit our booth to talk more details; if you are not there, also welcome you to contact us to talk more details about our products.
We are looking for agent all over the world !